Flavours of Odisha: What is a Traditional Odia Cuisine?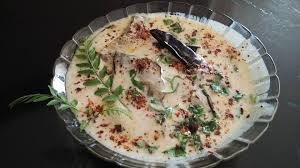 What to eat when in Odisha has always been a big question among travellers to Odisha. We bring to you the traditional Cuisine of Odisha and the most famous dishes; the state has to offer.
A typical Odia household meal will include rice, dal, dry(fried) or gravy vegetables. Nonetheless, it is a paradise for Non-vegetarians as well. It is saying that, Odia cuisine has a lot of resemblance with cuisine of Bengal. Not denying the fact that, there are similarities between both cuisines because of the ingredients and spices used in their preparation. But the fact is that, both cuisines have their ownness.
The main ingredients of Odia food are Mustard oil, besara (mustard seeds pounded with garlic and whole red chillies), panch phutan (panch phoron). Honestly speaking, Cuisine of Odisha also has its share of influence from neighbouring states. In certain districts like Koraput, Malkangiri and Rayagada which are close to Andhra Pradesh, one can see a clear influence of South Cuisine. That is one can see more use of chillies and curry leaves, and tamarind. However, in most parts of Odisha, you will see the Satvik food more favoured by people because of the Jagannath culture. But the non-vegetarians not to be disheartened. People of Odisha love their fish and meat equally. Thanks to one of the longest coast line Odisha has. Not to forget various types of sweet dishes are an integral part of Odia food.
Famous Dishes of Odisha
Talking about the famous dishes of the state, the list begins with a dish called Dalma. Procedure of making Dalma includes cooking of lentils and vegetables together. Mostly it is eaten with rice. Variety of Dals like Moong, Toor and even Chana dal can be seen in preparation of Dalma. Almost all kinds of vegetables goes into its recipe. Hence the output is a healthy and nutritious dish. This dish is tempered panch phutan, dry red chillies, ginger (chopped) turmeric, roasted cumin seeds and ghee to give it the final touch. Dalma has its own variation's as well. Make no doubt, it finds its place almost on all auspicious occasions. 
Pakhala or the water rice is a famous variant of rice consumed widely during the summers. Some times when tempered with Curd, currey leaves and mustard seeds, the taste of Pakhala reaches the next level. Mostly variety of fried vegetables and fishes as side dishes accompanies pakhala. It gives a soothing effect and keeps the body temperature in control during the hot summers. Lately it is gaining huge popularity among tourists as well.
Another important ingredient of Odia food preparation is the use of Posto (poppy seeds). Paste of Posto is used to prepare various vegetarian varieties like the famous Janhi aloo posto (ridge gourd and potatoes cooked in paste of onions, red chillies, coriander seeds, poppy seed paste, fennel seeds, turmeric, and cumin seeds.
Other delicious dishes are the Dahi Baingan (fried brinjals cooked with Curd gravy and tempered with panch phutan). You can also find variety of rice preparations like Khichidi, Kanika(sweet rice), Curd rice etc. Although not authentic to Odisha, Variety of vegetarian and non-vegetarian Biryanis are also gaining popularity lately.
Importance of Non-veg in Cuisine of Odisha
Meat and fish get equal importance in cuisine of Odisha. The famous mutton curry (refereed as Mansa tarkari) is a non-vegetarians delight. Preparation of mutton curry starts with marinating the raw meat with turmeric, curd red chilli powder and ginger garlic paste. Its recipe includes use of garlic, onions, ginger, garam masala, whole black pepper and cardamom, cinnamon etc. Authentic mutton curry is cooks on slow flame in earthen pots to get its unique taste and flavour.
Similarly, fish and other sea food like crabs, prawns and lobsters are widely consumed as they are available in abundance. While the authentic fish has mustard gravy, other variations of preparation are also found here like Dahi Macha (fish prepared in curd based gravy).
When in Odisha, a meal is never complete without a sweet dish as people here love their sweets. Of course, the world famous Rasagola tops the list of sweet dishes, other famous traditional sweets are the Chena podda, Chena Jhili, Rasabali etc.
Pitha Culture of Odisha
Pitha a famous delicacy in Odisha and is one of the oldest traditional food in the state. hundred's of verities of Pitha's are popular here depending on the occasion it is being prepared on. Pitha's are usually prepared on auspicious occasions and are used as offering to various deities. Various forms of coconut, Chena, jaggery, turmeric leaves etc are widely used in preparation of various kinds of Pitha's. Some famous Pitha's prepared here are Chakuli, Arisa, Poda Pitha, Manda, Kakara and Chitau Pitha. Each item is unique in its preparation, ingredients used and most importantly the taste and flavour.
Mahaprasad of Lord Jagannath Temple: Puri
Discussion about Odia food is incomplete, if Mahaprasad of Jagannath temple in Puri is not discussed. Puri one of the four Dham's in India and is famous for the temple of Lord Shri Jagannath. The offering or the prasad prepared here comprises of 56 items and it is referred as the Mahaprasad. Mahaprasad is of two types. One is 'Sankudi' Mahaprasad and the other is 'Sukhila' Mahaprasad. Both the types are available for sale in Ananda Bazaar of the Grand Temple. 'Sankudi' Mahaprasad includes items like rice, ghee rice, sweet rice, mixed rice, cumin seed and asaphoetida-ginger rice mixed with salt, and the dishes like sweet dal, plain dal mixed with vegetables, mixed curries of different types, 'Saag', 'Khatta', porridge and so on. A visit to Odisha or for that matter Puri is definitely incomplete if Mahaprasad is not consumed in any form.
Shortly we will bring you a list of most loved street foods in Odisha.