Adventures, culture and heritage have never been so close together. Balasore tourism has some of the best surprises stored for its guests.
Balasore district in Odisha, is one of those districts which has a glorious history along with a rich culture and heritage. Moreover, it is home to several beautiful temples, heritage sites and attractive tourist spots. Balasore tourism, has an importance of its own when it comes to tourism in Odisha. Not Only Hinduism, but also traces of Buddhisim and Jainasim can be seen through out the district. Statues of Lord Buddha at places like Avana, Kupari, Basta and Ayodhya proves the existence of Buddhism in this district. Similarly, statues of Lord Jaina at places like  Jaleswar, Balasore and Avana indicates the presence of Jainism here. History of Balasore confirms that both Buddhism and Jainism were popular here in the 10th and 11th Century.
This district is famous for its Shiva temples and shakti pithas which can be seen in the entire district. Along with this, it has one of the most beautiful beach, the "Gopalpur Beach" and the unique beach "Rushikulya beach". Here, we bring a list of popular tourist places in Balasore district
Jagannath culture is quite famous and is widely followed by people of Odisha. Jagannath temples all over Odisha have their own importance and impact not only the people of Odisha, but also on the society and culture of the state. Immami Jagannath temple, is one of the most famous tourist places in Balasore district. This newly built temple is a wonderful example of the architectural skill and attracts a lot of tourist from around the world. Built in the year 2015, this magnificent structure is only at a distance of 7 Km from the district head quarter. Adjacent to the main structure, there are several other smaller temples within the premises. Like all other Jagannath temples in the state, Immami Jagannath temple also follows the procedure and rituals of the Puri Jagannath temple. It is a must visit place when in Balasore.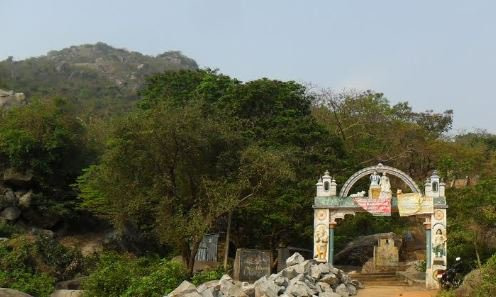 One of the most prominent Shiva temple, the Panchalingeswar temple lies in Balasore district, Odisha. It is not only a famous shrine in the district but also in the entire state. It lies in the southwest of Balasore at a distance of about 27 Kms from the city. Moreover, it is on a hillock. The natural beauty of this place attracts thousands of devotees from around the state. Panchalingeswar gets its name from the five natural Shivalingas seen here. A perennial stream falls on these Shivalingas which is quite stunning in itself and is the major attraction of this place.
As per belief, Sita, wife of Lord Shree Rama worshiped these Lingas during exile period. As per another story, Demon king Banasura worshiped Swayambhu Lingas at this place. Nevertheless, the scenic beauty of this place attracts lots of tourists around the year.
Bichitrapur Mangrove forests
A tiny hamlet in Balasore district (Baleswar district) has soon become a popular tourist spot – the Bichitrapur Mangrove forests. Moreover, it lies at a distance of only 18 Kms from Digha which is quite a popular tourist spot. Yet another "best kept secret of Odisha tourism", lately it has become quite popular among tourists who look for some serene environment. Autos and taxies ply to this place from Digha at regular intervals which is approx. a two hour drive from Digha.
River "Subarnarekha" originating from Jharkhand, flows into Bay of Bengal at this place creating this small but beautiful mangrove forest. A drive to this place will be an adventure in itself. However, tourism here is at its nascent stage. Hence you will find less tourists here in comparison to Digha. Do not forget to take a boat ride through the breathtaking mangrove forests while you are here and watch the chirping birds around you. The nature camp at Bichitrapur can be an ideal accommodation option at this place. This place is shortly going to mark its place in the maps of Balasore tourism.
More Balasaore Tourist Places